---
One of my favorite things about working at ISEA is getting to interact with some of the most impressive teachers and educators across the Great Lakes Basin. During Spring Schoolship season this year, we saw 70 highly motivated teachers who braved bussing issues, changes in school field trip policies, and many other curveballs thrown by COVID to give their students an authentic science experience in a floating classroom. We're always humbled by the efforts of these teachers, and love to give back through educator professional development (PDs). This summer, ISEA hosted three PDs, all of which were free to attend thanks to grant support.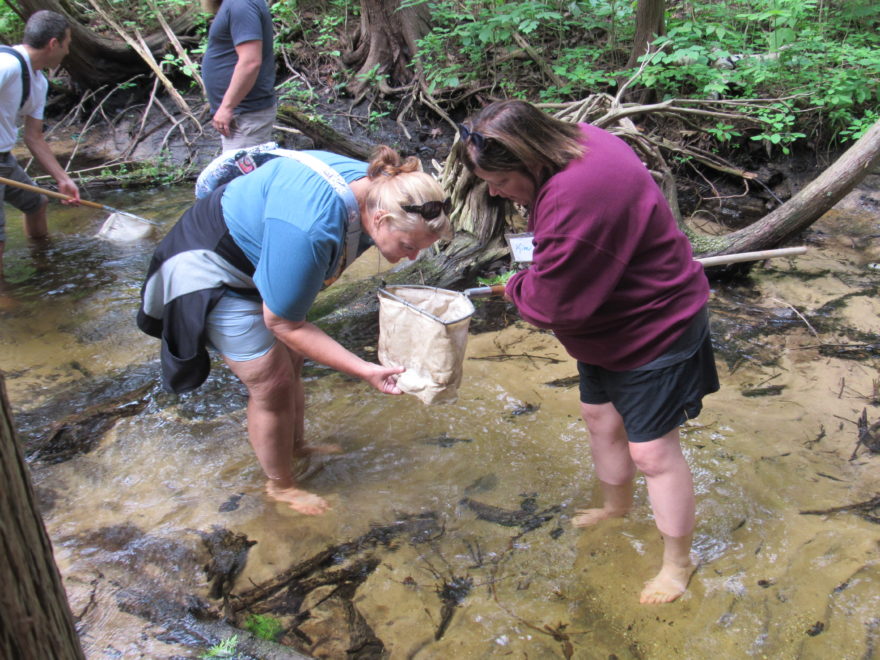 SEEDS EcoSchool PD
Our first PD in 2022 supported the after school educators from SEEDS. SEEDS EcoSchool programs support students in the five-county Grand Traverse region with academic assistance, nutrition, outdoor programming, fun, and environmentally-based STEM curriculum. We welcomed 16 educators at Historic Barns Park in Traverse City for a full day of watershed education. Not only did we share ways to protect the Great Lakes basin through choices their students could make at their schools, we got our hands (and feet) dirty wading into a stream and learning how scientists monitor stream health. We also played a game acting as different stakeholders working to clean a watershed. Educators left with kits that allowed them to repeat these experiences with their students back on their school campuses for years to come. Participants loved the experience, saying "I thought the training was great and I think it's great to get into projects just like the kids! Finding the different organisms in the stream was so fun!" and "I appreciated getting to participate in the activities as we learned them, rather than just hearing "here's how you can do this thing with your students" for the whole day."
Great Lakes Watershed Field Course
Since 2017 ISEA has hosted a yearly PD we call the Great Lakes Watershed Field Course (GLWFC) for up to 30 educators. Many years, the funding for this program has come from a NOAA B-WET grant. The experience starts with an immersive, four-day field experience at ISEA's Capt. Thomas M. Kelly Biological Station campus and is focused on watershed stakeholders, issues, and ways to audit those issues in a community. When educators leave, they go with a plan to implement a meaningful watershed education experience with their students that culminates in a civic action project to positively impact their local watershed. Whether this project takes them a few days, a few weeks, or happens over the course of the school year, teachers have virtual support from ISEA staff through regular small group meetings, mini grants, and a free Schoolship and ROV experience for their students. They also have an opportunity to come back to ISEA to celebrate and reflect on their experience at the end of the school year, building community and support with other educators and troubleshooting issues that arose during their classroom projects.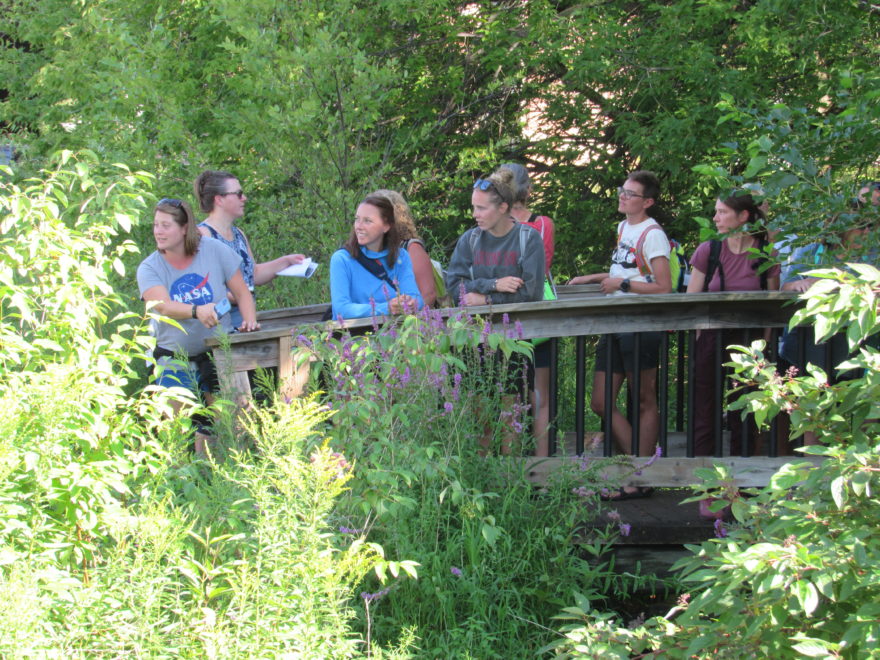 This summer, we introduced the 2022/2023 cohort of teachers to an immersive field course experience and welcomed back the 2021/2022 teachers for a celebration and reflection of professional development. Here's what they thought of their respective PDs:
"I have a better understanding of how a small issue affects a larger area and how to possibly take action." "Being here and hearing other peoples' ideas and seeing the Kids Creek transformation turned my hesitation into inspiration." "I now feel equipped with enough knowledge to share and am motivated to learn more. I want my students to be involved so they feel empowered with knowledge and success." "I am much more aware of the broad scope of watershed issues and impacts. I am more motivated to DO something to help solve problems in the watershed." 'Kayaking was my favorite – it brought together everything we had been learning."
In total, Juliana, ISEA Associate Director, and I had the privilege of working closely with 55 educators to help them bring Great Lakes stewardship into their classrooms in new, scientific, and meaningful ways. Alone, this means that ~1,400 students will learn more about watershed protection this school year. Many will attend a Schoolship program, starting a tradition in their school that could last another 30 years. And some of these teachers will continue incorporating meaningful watershed education into their class curriculum for the rest of their careers. ISEA does a lot of good through our Schoolship programs, but some of our most impactful programs happen on land, at the Capt. Thomas M. Kelly Bio Station, where teachers previously unfamiliar with watersheds, stewardship, or the issues plaguing the Great Lakes become our biggest allies in growing the next generation of stewards. I love the work I get to do at ISEA, on and off the ship, and appreciate the opportunity to highlight the good our campus programs do!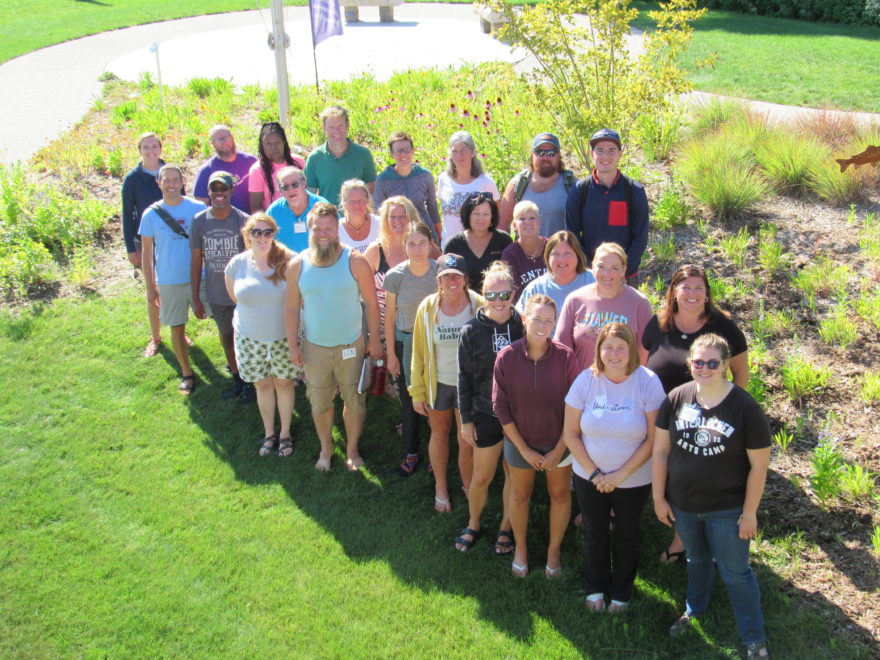 ---
This blog post was written by Trisha Smrecak. Trisha is the Education Coordinator with Inland Seas. Trisha has a PhD from Michigan State University; as a paleontologist, she brings a knowledge of Michigan's ancient seas and the creatures who inhabited them, as well as her experience in environmental education and curriculum development, to Inland Seas. While working to ensure that all of the curriculum taught at Inland Seas is up to date, and in keeping with current State of Michigan educational requirements, she ensures that teachers have the tools necessary to lead students in actions to protect the Great Lakes.