When you bring your class on board the schooner, your students will gain a unique insight into the basic ecology of the Great Lakes. Students become scientists for the day and assist seasoned volunteer instructors with the collection and analysis of Great Lakes samples, including fish, plankton, and organisms that live along the bottom (benthos). This hands-on field trip experience increases awareness of the Great Lakes and the development of stewards.
Schoolship Program Details
All Schoolship curriculum complements the Michigan Science Standards and can be easily modified for students in grades 4-12.
Length: Next Gen (3.5 hours); Diving Deeper (4 hours); Early Elementary (2.75 hours)
School fee: $825 (Thanks to the generous support of our individual donors and foundations who subsidized the remaining cost.)
Size of group: 32-35 students/adults (Total capacity dependent on selected ship)
Spring Season: May through Mid-June
Summer Season: Late-June through August
Fall Season: September through Mid-October
CLICK ON PROGRAM BELOW TO LEARN MORE
"As my students go on to become all kinds of professionals—physicians and lawyers and engineers and business people, etc.—they take with them the feeling of how precious the Great Lakes are, and a sense of personal ownership in protecting the Great Lakes."

Past Teacher Participant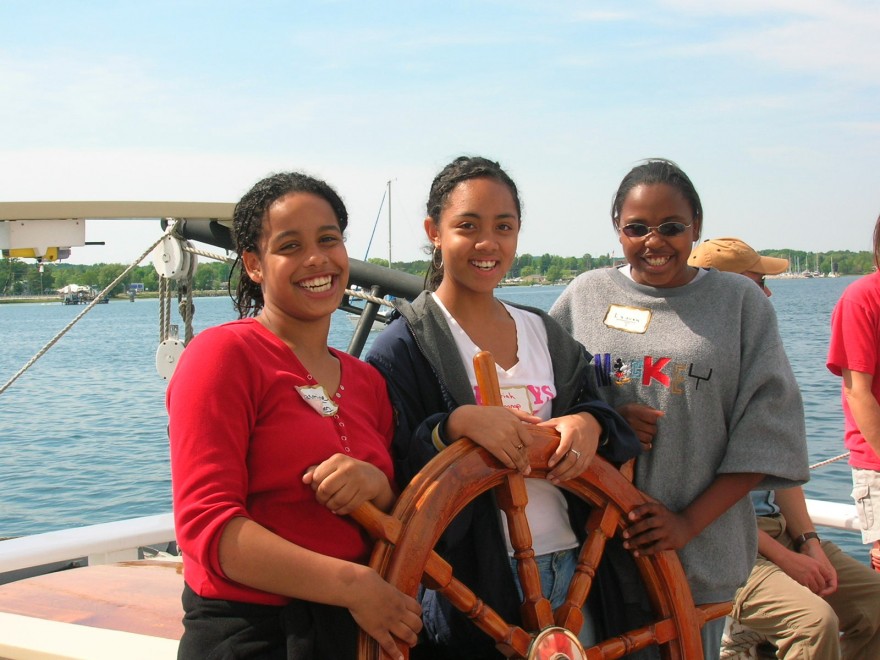 "I have had two students go on to gain advanced degrees in water-related science areas. One has her master's degree and works for NPR. The other has his doctorate in environmental toxicology and works for the EPA. Both attribute their work today to the things we did in our high school limno class like sailing!"

Past Teacher Participant