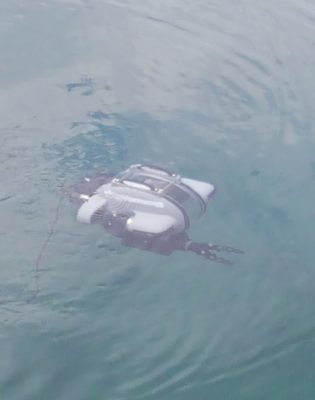 Remotely Operated Vehicles (ROVs) are changing the way we observe and protect oceans and lakes. ROVs enable researchers and industry professionals to visually assess underwater areas once unreachable or too dangerous for human access. They increase the efficiency and accuracy of underwater inspections, enhance safety in marine construction, and expand the possibilities for scientific research. As human uses of surface waters expand, so do the possibilities for harmful impact on those waters. Underwater technology, like ROVs, can help us better protect water bodies and monitor their health.
In this program students collaborate in teams to design and build an ROV that will carry out a specific mission. They also maneuver a professional grade ROV to observe and explore the underwater environment. Students engage with engineering practices, learn how technology can help us observe and protect the Great Lakes, and gain exposure to career paths in marine technology and freshwater protection.
As always, if you have any questions, please reach out to our office at 231-271-3077 or isea@schoolship.org.
Cost for the program: $300
Complete this form to request a date(s).