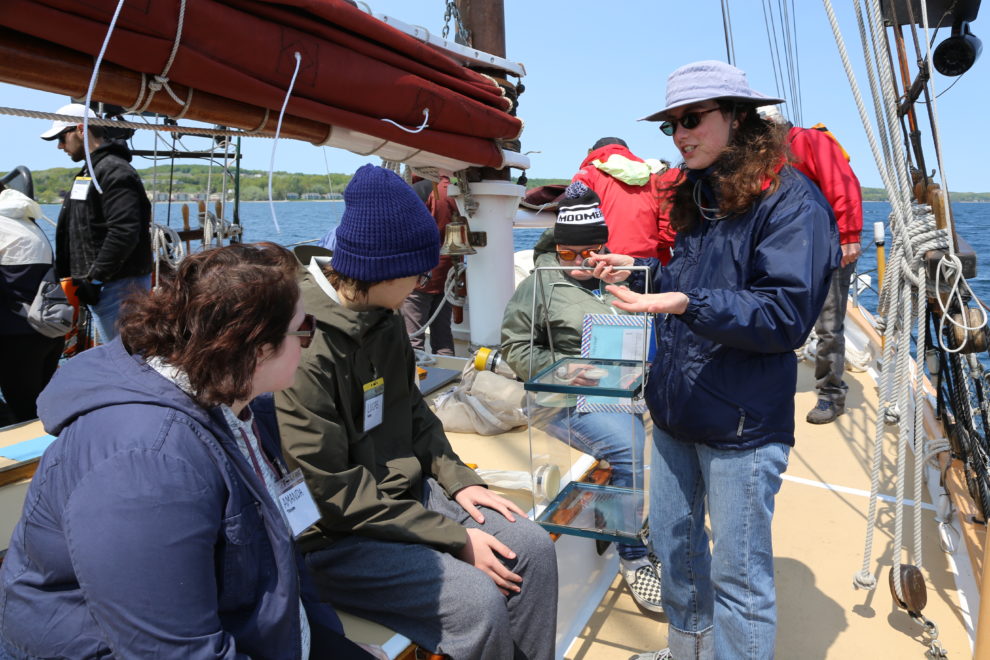 During a recent job interview, I was asked to provide an example of a time I demonstrated flexibility or effectively navigated a rapidly changing situation.
I shared my experience teaching elementary schoolers on a sailboat over the summer. Intrigued by the prospect of an adventurous yet resume-building opportunity, I applied for a spring/summer education internship with the Inland Seas Education Association. To be honest, when I initially came across the job posting online, it almost seemed too good to be true. I had some sailing and teaching experience, had a passion for the Great Lakes, and the position was paid.
The internship 100% lived up to, and exceeded my expectations.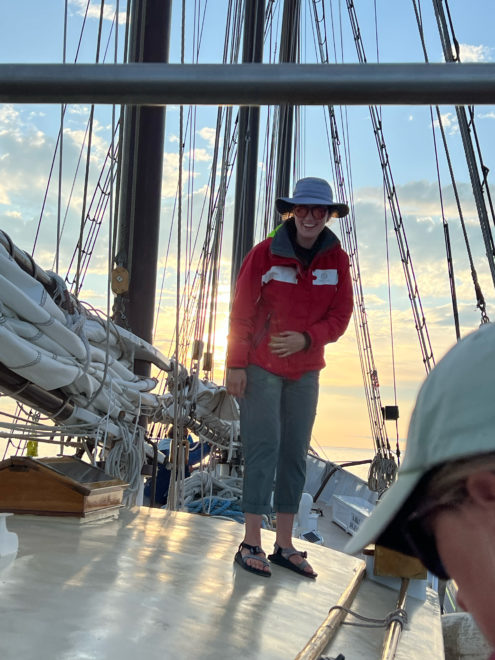 What the job description couldn't capture is the sense of camaraderie, support, and invaluable advice from ISEA staff and volunteers. It fails to convey the sheer joy experienced when a student declares that it's the best field trip they've ever been on. No words can adequately describe the thrill of sailing under the Mackinac Bridge or waking up to a home – (or galley?) cooked meal.
Although the position, on paper, outlined my role as an educator, I often felt like the one being educated. Looking back on my internship, what stands out most is how it transformed my understanding of stewardship, teamwork, and the true meaning of teaching and connecting with students of all ages.
ISEA offers an incredible, potentially life-changing experience for students, but it does the same for interns like me. Both professionally and personally, my summer at ISEA changed me for the better. I am immensely proud to be one of the many individuals touched by the organization's mission, and I wish the same transformative experience for countless interns in the future.
---
This blog post was written by ISEA Summer Intern Audrey Whitaker about the intangible benefits and what the job description couldn't capture of her time as an ISEA intern.