Teachers, let's face it: most of the time, your district-provided professional development sucks. If that seems too harsh, then let me phrase it as "less than engaging." It often seems that administrators choose topics based on felt needs (from their superiors) versus what is actually helping us as educators. In tiny Suttons Bay (located north of Traverse City) on the mitten's little finger sits the Inland Seas Education Association (ISEA). Formed in 1989, ISEA is all about getting others to learn about, protect, and love the Great Lakes. Cool. What does that have to do with PD?
Well…in August ISEA runs the Great Lakes Watershed Field Course for teachers (and others involved in education) bringing together people from around the entire Great Lakes watershed and immersing them for four days in all things Great Lakes ecology. Now, I will say if you've spent a decent amount of time learning about and absorbing Great Lakes ecology, you may not learn new "facts," but what you will learn more than makes up for material with which you may already be familiar.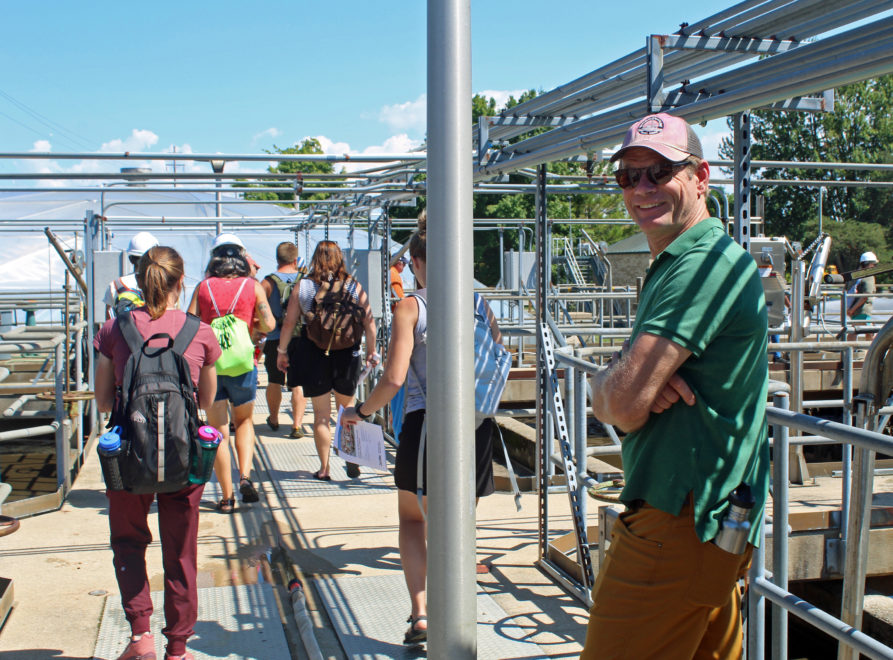 When I attended in August of '22 aside from the classroom learning (which included a process that helped me organize the way I run a research unit with some of my 10th graders) we took plenty of field trips: Leo Creek Preserve, the Traverse City Wastewater Treatment Plant, a walking tour of the work on Kids Creek in Traverse City sunset swimming at Good Harbor beach, and, of course, a sail on a schooner experiencing one of their school sails just like students do.

As mentioned above, ISEA staff provide a framework for one to follow and create an action project for one's students. Me? We tested salinity levels in the Lower Rouge River, which runs right behind my campus, and then students had to research alternatives to salting icy roads, figure out who is in charge of said roads in Wayne County, and then write a persuasive letter to the official about our findings.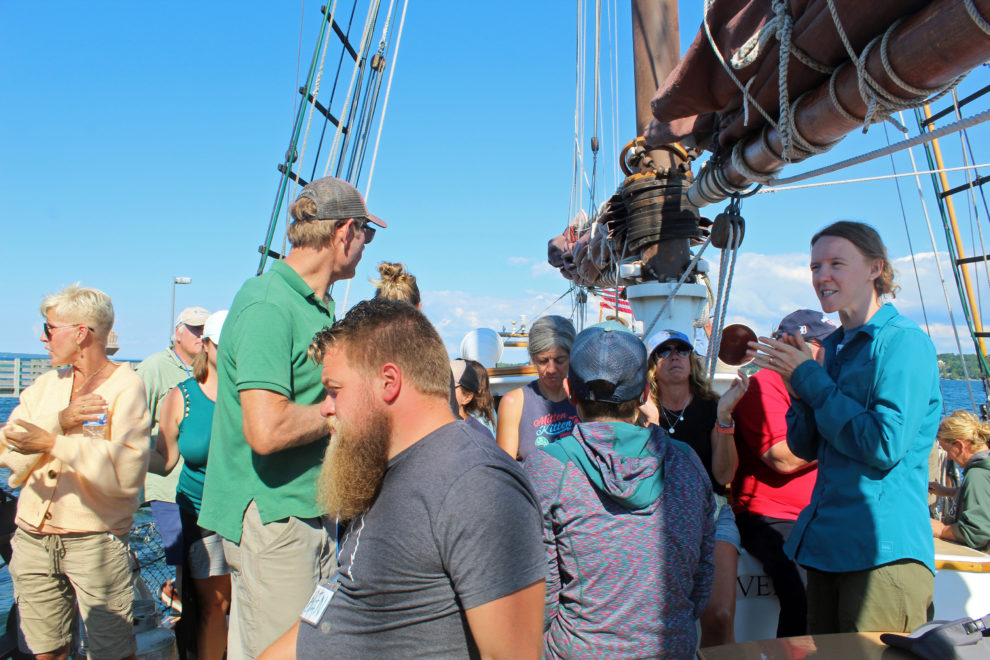 If that wasn't enough, the following year is an optional reunion at ISEA to learn more, troubleshoot the process, and present our projects, and then earn some SCECHs for biking to a winery, and hiking a forested dune. Kind of like how I earned SCECHs for kayaking on Beaver Island last fall. After August and before our reunion in late June, we were divided into cohorts of educators from around the state and met (virtually) a couple of times to discuss and encourage progress on our projects. As I said, the content wasn't new to me, for the most part, but having some accountability and encouragement from peers and ISEA was probably the best part. I don't know if I would have followed through on everything without it.
I can say that the GLWFC has made me a better teacher. I even came up with an idea for a PD of my own that I'll try to present to my district this fall. So, if you're looking for one more opportunity to get some PD in before the summer ends, apply for next year's field course here: schoolship.org/glwfc.
By the way, if you do attend next August, ask Trish and Juliana about their YELP rating.
---
This blog was written by MAEOE member Scot Martin, an ELA teacher at Wayne Memorial High School, about his experience participating in the 2022 Great Lakes Watershed Field Course (GLWFC). For more information on the GLWFC please visit our website.
This blog is provided on behalf of Inland Seas Education Association (ISEA). ISEA's mission is to inspire a lifetime of Great Lakes curiosity, stewardship, and passion in people of all ages. We do this through hands-on educational programs based on our schooners or in our local watershed. To learn more about ISEA please visit scholarship.org.