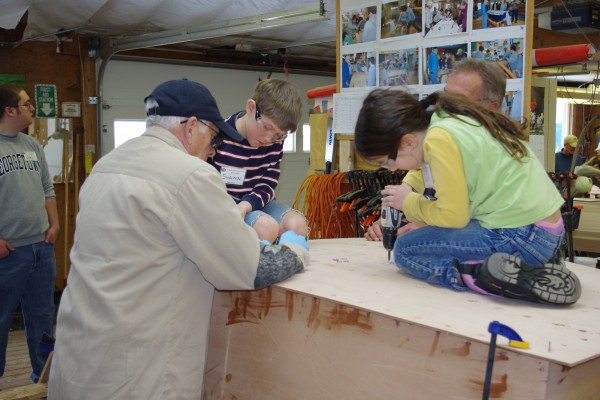 Programs include young students working alongside experienced boat shop instructors to construct Optimist sailing prams, Viewing Boxes, and Solar Boats. Boat shop volunteers also assist with ship and facility maintenance projects. No experience is necessary.
As a boat shop volunteer, you may:
·   Receive safety training on all of the equipment
·   Observe veteran volunteers in action to learn about programs
·   Use and maintain tools, equipment, and machinery
·   Support the captain in maintenance and upkeep of the schooner
·   Keep shop cleaned and organized
If you are interested in becoming a Boat Shop volunteer or have any questions, please contact Volunteer Coordinator Rachel Ratliff at (231) 271-3077 ext. 106 or rratliff@schoolship.org.