I arrived at Inland Seas two days late, three days after my college graduation, and about two and a half hours after waking up at 5:30 am to drive to Suttons Bay. At 8:30 am, I found myself aboard the schooner Inland Seas, unsure of what to expect.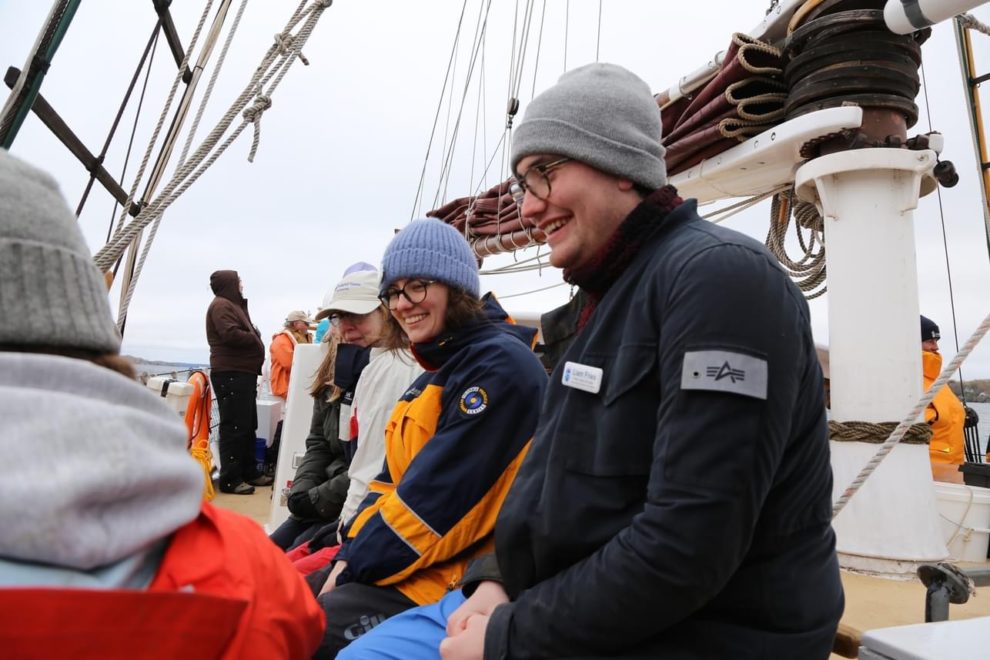 I had arrived just in time for the first "wet runs" of the season, meaning I would act as a student participant in a trial run of the schoolship program. In addition to my lack of sleep and first-day jitters, it was a cold and rainy first day.
As I reflect on my first few weeks as ISEA's summer education intern, I have returned over and over again to my experience on those first two days aboard the Inland Seas. I quickly learned a few obvious things: dress in layers, buy a carabiner for your water bottle, and that lunch on board the boat was only one half of the sub, not the whole thing. The biggest lesson, though, was that to be an instructor for ISEA this summer, I have to be a student, too.
Aboard the Inland Seas for the first time, the prospect of teaching one of the stations on my own about a week from now loomed over my head. It seemed impossible without years of experience as a volunteer at Inland Seas or a career in environmental science behind me.
I realized that this might be how students feel when they visit us for a field trip- they may not see themselves as scientists, engineers, or sailors, but by putting the tools in their hands and allowing them to ask questions and explore the samples they collect, they can take on that role. I realized that it's what I needed to do, too.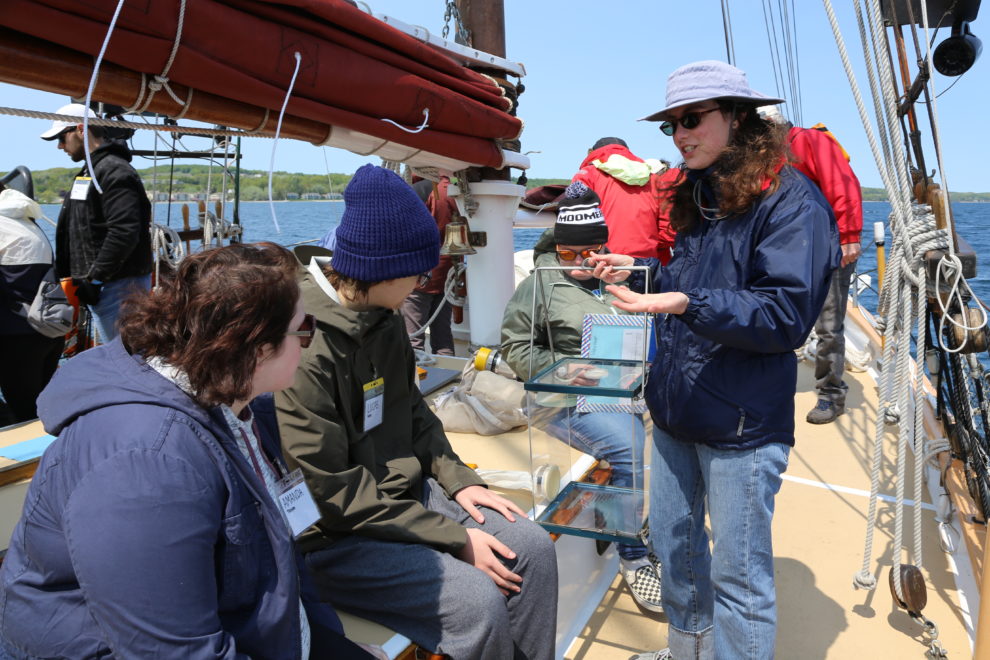 As my first month at ISEA nears its end, I can tell you that the fears I had about teaching aboard the boat were unfounded. With encouragement and support from ISEA staff and volunteers, I immersed myself in the role of a program instructor. After just three short weeks, I feel like the title suits me.
As an intern, you're uniquely positioned to be both a student and an employee. At ISEA, I have clearly seen how these two roles are both valuable as an educator.
I am so excited to be with ISEA until August this summer, and can't wait to keep learning from ISEA's staff, crew, volunteers and students, too.
---
This blog was written by ISEA summer intern Audrey Whitaker. Audrey is a recent graduate from Grand Valley State University with a degree in Environmental Studies. She will spend her summer traveling with the schooners and inspiring Great Lakes' curiosity, stewardship, and passion in all.
This blog is provided on behalf of Inland Seas Education Association (ISEA). ISEA's mission is to inspire a lifetime of Great Lakes curiosity, stewardship, and passion in people of all ages. We do this through hands-on educational programs based on our schooners or in our local watershed. To learn more about ISEA please visit scholarship.org.