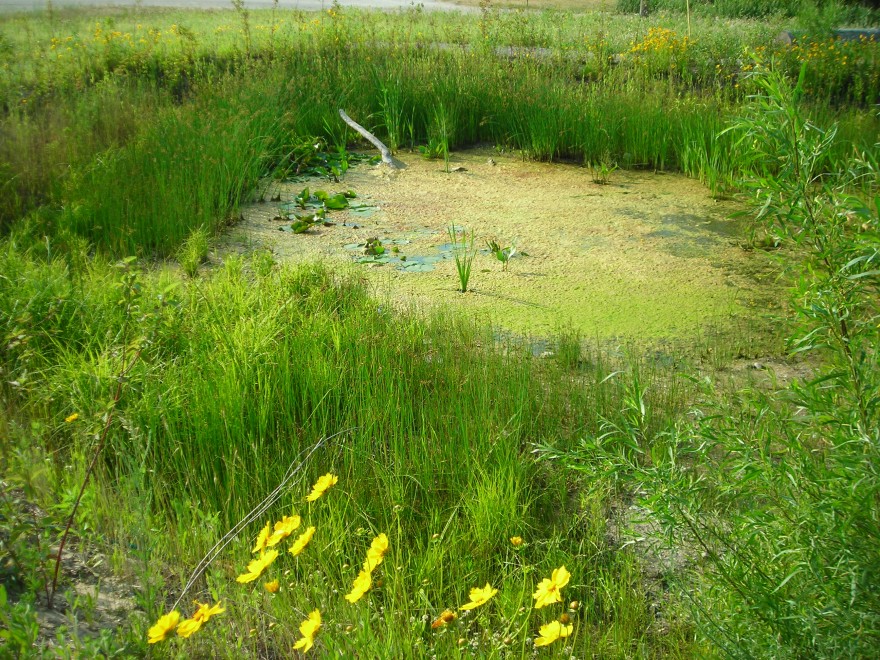 The Shoreline restoration and Wetland Demonstration Project was constructed in 2006 behind the Inland Seas Capt. Thomas M. Kelly Biological Station along the shoreline of our waterfront property. These wetlands offer a unique opportunity for educational programs. The program offers guided tours through the wetlands to learn about the role of coastal wetlands in Michigan as well as what plants and animals call the wetlands home. Programs are offered to students, families, land owners, and other interested groups and generally last a few hours. Call ISEA at (231) 271-3077 to schedule group tours. Self-guided tours are also available.
---
Wetland Programs:
The Wetland area is open to the public free of charge.
You may also schedule a private education program for your group:
1 1/2-hour shoreside program includes group activity led by education staff
2 hour shoreside program includes station activities led by education staff
Call Inland Seas Education Association at 231.271.3077, or e-mail isea@schoolship.org for pricing or to schedule your group activity.