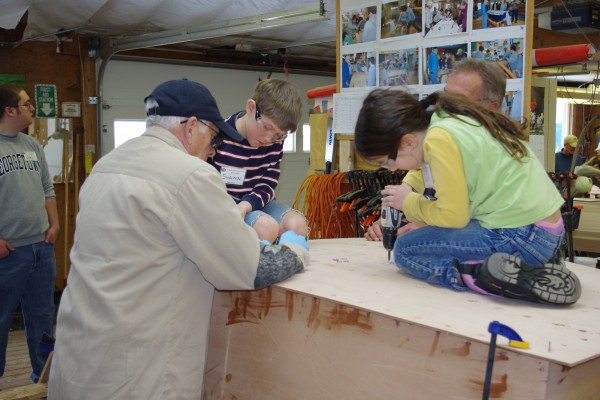 Programs include young students working alongside experienced boat shop instructors to construct Abenaki wood strip canoes and Optimist sailing prams. Canoe builders meet 2:00 p.m.–5:00 p.m. Tuesdays, Wednesdays, and Thursdays from September through June. The 10-week Optimist Pram classes meet on Saturdays from 10:00 a.m.–12:00 p.m. beginning February and October. No experience is necessary.
As a boat shop volunteer, you may:
·   Receive safety training on all of the equipment
·   Observe veteran volunteers in action to learn the construction of the canoe and prams
·   Use and maintain tools, equipment, and machinery
·   Support the captain in maintenance and upkeep of the schooner
·   Keep shop cleaned and organized
If you are interested in becoming a boat shop volunteer or have any questions, please contact ISEA at (231) 271-3077.