SwingShift and the Stars Million Dollar Challenge Dance-off for Charity
THANK YOU to everyone who particpated in this fundraising event. As of 11/28/2017, 186 people have donated $50,760 for STEM programming through this fundraiser! We met our goal for the match!
Inland Seas Education Association is participating in the SwingShift and the Stars Million Dollar Challenge Dance-off for Charity this fall! Our goal is to raise $50,000 for STEM (science, technology, engineering, math) programming and secure a dollar-for-dollar match from The Herbert H. and Grace A. Dow Foundation to bring our total to $100,000 to protect the Great Lakes through education. STEM programming includes our Schoolship programs, underwater remotely operated vehicle (ROV) programs, three-day Young People in STEM programs, and boat building programs.
The SwingShift and the Stars Million Dollar Challenge Dance-off for Charity (think Dancing with the Stars) features 23 stars raising funds for 23 local charities in a competition-type event. All dance-off competitions are held at the City Opera House between September and December 2017. Our competition date was Friday, October 20th, but the competition for most funds raised goes until January 11, 2018. One-hundred percent of ISEA donations received during this fundraiser go directly to Inland Seas Education Association. View photos and videos below as the season progresses.
Why We Protect the Great Lakes Through Education
Did you know…?
"People protect what they love." ~Jacques Yves Cousteau Individuals involved with Inland Seas Education Association are passionate about protecting the Great Lakes for future generations.

20% of the world's supply of surface freshwater is in the Great Lakes. ISEA plays an important role in protecting this critical resource.
STEM (science, technology, engineering, math) jobs are expected to grow faster than all other occupations from 2012-2022. ISEA inspires students to pursue careers in the STEM fields.
50% of the world's population will live in high water stress by 2030. Solutions to big problems always begin with education.
The Great Lakes region boasts the world's 4th largest economy, with a combined GDP of $4.7 trillion. ISEA's work has tremendous economic significance.
Outflows from the Great Lakes are relatively small so pollutants that enter the Great Lakes are retained and become more concentrated with time. ISEA monitors the health of the Great Lakes through the research completed during our programs. Participants are part of this research process.
Our Star Dancer - Marc Schollett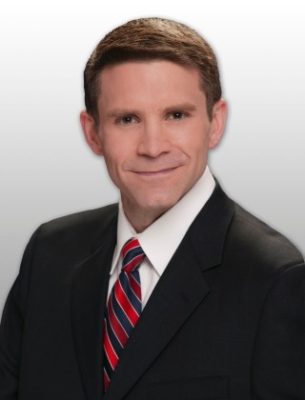 Marc Schollett co-anchors Traverse City's 7&4 News at 5, 6, and 11 pm, but his background also includes environmental undertakings that tie to Inland Seas' goal of protecting the Great Lakes through education. His undergraduate degree is in biology from the University of Michigan and he received his Master's degree from Loyola University in Chicago in freshwater ecology with a specialty in algae. For several years, Marc covered water issues in northern Michigan in a weekly segment titled "Water Watch" which earned him awards from the Sierra Club and the Society of Environmental Journalists. The series covered issues from laws to run-off (policies to practices) with a focus on helping people be good stewards of our resources. Marc has also earned two Edward R. Murrow journalist awards for his investigative reporting.
"We are so honored to have Marc be our star dancer for this fundraiser. His environmental background and passion for the natural world fits closely to our mission." ~ Fred Sitkins, ISEA Executive Director
In addition to bringing news to northern Michigan for 20 years, Marc loves northern Michigan and the outdoors. Between his trainings for marathons or triathlons (he's completed to Ironman competitions!), he finds time to hunt, fish, and backpack with his teen-aged boys. Over the past 20 years, Marc could have moved to bigger TV markets, but his love of the water and nature has kept him in northern Michigan. The water has a spiritual and emotional draw for him. "Whether I'm on it, in it, or near it, I find serenity." While Marc doesn't claim to be much of a dancer, he agreed to dance for ISEA this year because he believes in what we do. We are extremely grateful to him for giving of his time for us and believe his dancing will be just fine.
The Great Lakes are an incredible resource as they teach us so much about the world we live in. There is so much knowledge we can gain by studying their ecosystems.
How You Can Help!
Donors sponsor one-third of all ISEA programming (grants and participant fees cover the other two-thirds). Here are ways in which you can support Inland Seas Education Association during this fundraiser.
$25 sponsors a student for a half-day Schoolship experience.

$100 sponsors a student for one day of a 3-day Young People in STEM experience.

$200 sponsors a student for a boat building experience (stand up paddleboard, Opti Pram sailboat, canoe, etc.).

$300 sponsors an ROV experience or trail extension program (biking TART, Leo Creek Preserve, shoreside, etc.) for a classroom.

$825 sponsors an entire class for a half-day Schoolship experience.
All donations to this fundraiser, up to $50,000, will be matched by The Herbert H. and Grace A. Dow Foundation.
Videos, Photos, and Media
Our Sponsors
The following businesses, organizations, and individuals have donated or volunteered time to make this event a success.
Ticket Sponsors
Edmund F. and Virginia B. Ball Foundation
Nanagosa Trail Men's Club, Suttons Bay
Individual ISEA donors
Table Decorations and Snacks
Eddee Collins and Elaine Hall
Lucky's Market, Traverse City
Matching Donors
The Herbert H. and Grace A. Dow Foundation
Sincerely, Ginger Weddings & Events
Zumba Benefit at Open Space
Zumba® Fitness w/ Angie Pierce
Zumba® Fitness w/ Brad Jones
Dancers
Marc Schollett and Angie Pierce
Practice Space for Dancers
City of Traverse City
Dance Critiquing
Rick Fowler
Costume/Make-up
Brittany Tembreull and Mary Hofman
Tabulator
Missy Hubbell
About SwingShift and the Stars
SwingShift and the Stars is a "Dancing With The Stars" type dance-off organized by High Impact Productions to benefit area nonprofits. Each charity's star and instructor practice for hours to entertain an audience during a live event. At the event, attendees vote with their dollars. Additional donations outside of the event are added to the charity's total to determine the overall charity winner. One-hundred percent of all donated dollars go directly to the charities. While in the format of a dance-off, no one gets eliminated throughout the season.
Provided byCoolFundraisingIdeas.net
As of 11/3/17