The Grand Traverse Stewardship Initiative (GTSI) provides leadership and resources to support  place-based education, school-community partnerships, and sustained professional development for teachers. Since 2010, 89 teachers, 113 community partners, and 5,000 students have collaborated on place-based projects. The GTSI is one of nine Great Lakes Stewardship Initiative (GLSI) hubs located throughout Michigan and is hosted by the Inland Seas Education Association.
Teachers
The demands on teachers are extensive, exhausting, and ever-changing. We get it. We also get why teachers do what they do, and GTSI is here to help improve the experiences of teachers and their students.
So why should teachers become involved in GTSI? Here are just a few reasons:
Sustained professional development – The GTSI Coordinator collaborates with partners, administrators, non-traditional educators and PBE experts to offer a diverse menu of professional development sessions that cater to teachers' needs. For the 2019-20 school year, the GTSI has committed to:

Providing mini-grants for at least 16 teachers to implement place- based education projects with their students
Hosting 2 educator sails for GTSI teachers aboard Inland Seas
Providing 2 workshops on the fundamentals of place-based education
Implementing 3 community connections workshops that provide a forum for networking and collaboration with community partners

Place-Based Education – The benefits to utilizing PBE with your classroom are numerous – check out our PBE page to read more. The students and teachers reap the benefits of more engaging learning opportunities and the local community benefits from the outcomes of school- partner relationships and a next generation of stewards that are more invested in 'place.'
Community Partner Relationships – Community partners can serve as a wonderful resource to educators, providing teachers with greater background knowledge on specific content, engaging directly with students to share information, and involving classrooms in hands-on projects that produce visible outcomes. GTSI's role is to provide resources and assistance to time-limited teachers to help nurture those valuable relationships with community partners.
Access To Resources – GTSI does the hard work of tracking down resources to make them easily available to teachers. Funding for classroom projects, community partners open to collaborating, curriculum and classroom activities, professional development … the resources we collect for teachers are as varied as the teachers' needs.
One-On-One Assistance – The GTSI Coordinator is available to work one-on-one with individuals and teams of teachers to provide guidance on project implementation, community partner engagement, PBE and project-related curriculum for in-class implementation and funding.
Click here to read about examples of place-based learning that have been implemented in classrooms across Michigan. 
Are you intrigued by the idea of becoming a GTSI teacher? Fill out an inquiry form by clicking here! 
Interested in having a meeting with Chelsea? Create one that fits your schedule by clicking here.
Learn how K-12 teachers in the Grand Traverse region can become involved in the GTSI.
Partners
Become a Community Partner
The Grand Traverse Stewardship Initiative (GTSI) brings together a diverse group of businesses, government agencies, non-profit organizations, and citizen groups who are all interested in helping young people learn about and care for freshwater ecosystems in the Grand Traverse region. Community partners provide knowledge and resources to GTSI school teams as they plan and implement their place-based education projects.
Partners help identify water-related needs in the community that students and teachers may choose to address through their projects. They provide access to natural areas, loan equipment, maps, photographs and tools that may be important to the success of a project, or help educate students about stewardship issues by presenting a concern, issue, or area of expertise.
School-community partnerships are designed to be mutually rewarding. Through involvement in GTSI, students and community partners benefit in several ways:
Each place-based education project has a community service component that is designed to help community partners meet their needs.
Community partners gain access to the ideas, energy, and ingenuity of the next generation of environmental stewards.
Media coverage of GTSI projects spotlight the collaboration between students and community partners who have helped them obtain their public outreach goals.
By offering expertise and training to teachers and students, community partners can benefit financially through partner stipends and project mini-grants .
The Grand Traverse Stewardship Initiative is fortunate to work with so many valuable partnering organizations. We invite you to get involved with the Stewardship Initiative and help us train the next generation of Great Lakes stewards!
If your business, organization or community group is interested in becoming a GTSI partner, please contact Chelsea Nester, GTSI Coordinator at cnester@schoolship.org or call 231-271-3077. We are looking forward to working with you!
Do you have an idea for a high quality school-community partnership? Share it with our coordinator by clicking here! 
Interested in having a meeting with Chelsea? Create one that fits your schedule by clicking here.
View our Memorandum of Partnership
Learn how community partners can become involved in GTSI and about the benefits to participating partners.
Funders
In 2007 the Great Lakes Fishery Trust (GLFT) established and funded a state-wide initiative called the Great Lakes Stewardship Initiative (GLSI), the parent to the GTSI and 8 other hubs throughout the region, with the mission of providing educators with the training and experience needed to help Michigan's young people gain knowledge about the Great Lakes watershed, and become future stewards of the environment.
All hubs are funded on a decreasing scale by the Great Lakes Fishery Trust, with a goal for each hub to become self- sustaining. In order to achieve this, the vision and goals of GTSI and its host, Inland Seas, are to secure funding opportunities specifically for GTSI and to foster shared investment in the initiative by partners, creating a coalition of support and shared ownership.
If you are a community partner or an individual who would like to invest in GTSI and the next generation of stewards, contact Chelsea Nester, GTSI Coordinator at cnester@schoolship.org or call 231-271-3077 to discuss funding opportunities.
Read about how you can help fund the exciting projects that classrooms and community partners are collaborating on.
Success Stories
GTSI is part of a network of 9 hubs throughout the state of Michigan that make up the Great Lakes Stewardship Initiative.
To view sample projects and success stories from GTSI and our sister hubs, visit greatstewards.glstewardship.org
Read about a handful of local place-based education success stories.
Past Projects
Woodland School – 2019 Forestry Project
Check out what Tara DenHerder's 8th grade class at West Middle School (TC) accomplished in 2017:
Read about the past projects implemented by participating classrooms and community partners.
July

2020

Mon
Tue
Wed
Thu
Fri
Sat
Sun

8

Stewardship Network Webcast

•
Applications and Sign-Ups
GTSI Mini Grant Application Materials
Required for teachers applying individually and/or as a group. If teachers apply for mini grant funds as a group, only one Project Plan Application is required for the full group. 
Individual Teacher Activity Plan
Required for each teacher applying for mini grant funds. 
Please distribute to community partners collaborating with your class. Forms can be submitted to the GTSI Coordinator and are used for grant record keeping purposes.
The rubric provides teachers with an understanding of quality place-based education projects and activities that are most (and least) likely to be approved for mini grant funds. 
Upcoming Trainings
Informal Educator Round Table
GIS in the Classroom
November Place-Based Conference
The Grand Traverse Stewardship Initiative is a branch of the Great Lakes Stewardship Initiative and is made possible thanks to support from: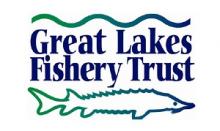 Follow GTSI on Facebook: