Your partnership this Giving Tuesday will help us expand ISEA youth programming. To fully utilize our donors' investment in our campus and facilities, we are creating year-round, unique, and unforgettable experiences for youth. A winter wetland monitoring program and ROVs Under the Ice are just two programs that will take place in our renovated lab space, along our lakeshore, and in nearby wetlands.
Giving Tuesday Goal = $5,000
---
We will begin piloting these winter programs with schools in 2022 and need your support to reach our Giving Tuesday goal of $5,000. These funds will be used to hire an intern to assist in implementing the programs and will go toward our year-end goal of $75,000 to fully fund the pilot. (Pilot program costs include staff time to develop the programs, interns to implement them, program supplies, school recruitment, and evaluation to improve them for 2023 and beyond.) These winter program expansions encourage critical thinking, problem-solving, collaboration, and communication. And like all other ISEA programs, foster stewardship for the Great Lakes!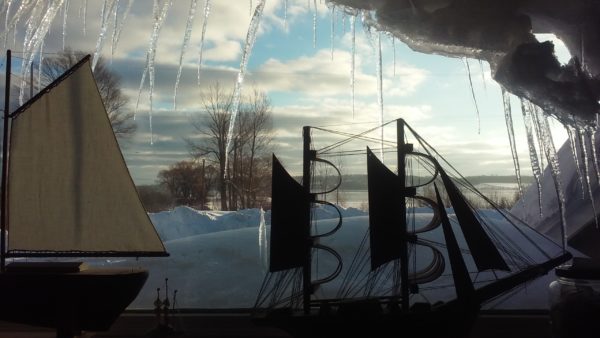 Thank you for considering a donation to expand our youth programs to the winter season when our ship is unavailable.
Donations can also be made by mailing a check to: Inland Seas Education Association, PO Box 218, Suttons Bay, MI 49682.