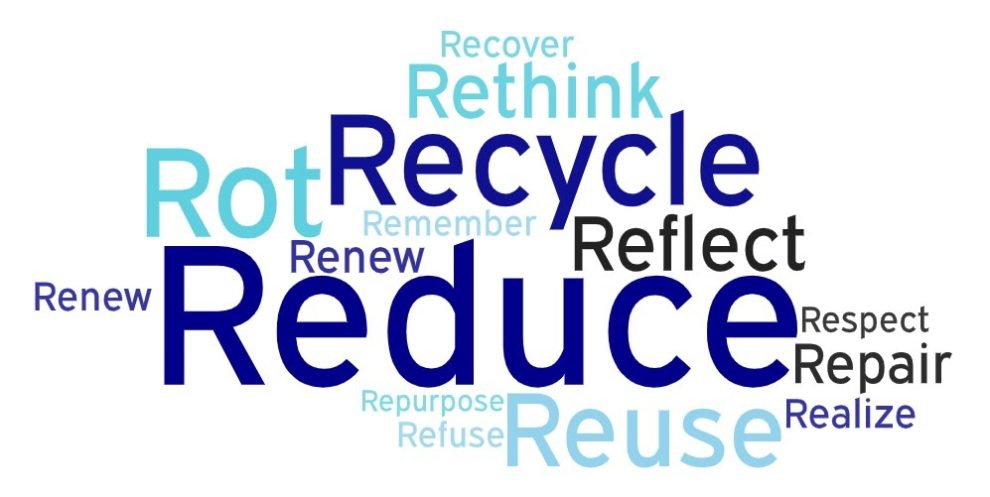 We are, hopefully, all familiar with the 3 R's: reduce, reuse, recycle. In the past two blog posts we have discussed them at length. This classic alliteration serves as a framework to begin leading a more sustainable lifestyle. However, there is always more work to be done. If you feel you have a good handle on the classics, here are a few other Rs to add to your sustainable lifestyle toolkit.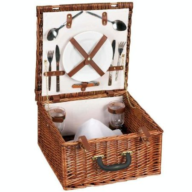 Refuse: In the current global pandemic, the service industry is relying on single-use plastics to minimize potential transmission of COVID-19 between customers and staff. This is a perfectly reasonable response by businesses, especially food service, to limit the spread of COVID-19. However, this does place the responsibility of limiting waste directly on the consumer. When placing an order for pick-up or delivery, ask the staff to exclude items like plastic straws and cutlery from your order. Instead, keep reusable place-settings or a picnic basket in your car so you are prepared for whenever hunger strikes!
Repair: In our last article we talked a bit about fast fashion, inexpensive clothing made very quickly in response to trends. According to the World Resources Institute, about twenty new garments per person are manufactured each year. Consumers are buying sixty percent more clothing than we were in the year 2000. (1) These fast fashions are notorious for falling apart after three wash and dry cycles, which means that more clothing is being sent to the landfill each year. Before you replace your tattered flannel with a new pattern, consider purchasing a sewing kit instead. Repairing the clothing that you already own can divert some of the clothing waste headed to landfills.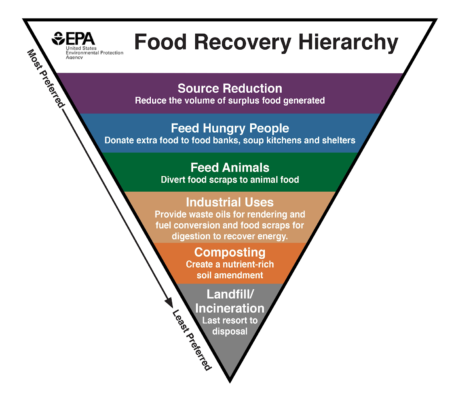 Rethink: Sometimes, the up-front cost of investing in a sustainable lifestyle can be daunting. A water bottle costs $12. Most reusable snack bags are going to run at least $20 for a set. The single-use counterpart of both of these products are much cheaper, or so it seems. Over time you will save money because you won't be purchasing a box of bags over and over, even though the initial sticker shock can be, well, shocking. When the financial anxiety sets in, remember that you do not have to change everything all at once. Living sustainably is all about choices. Here in the United States we choose to use 14 billion plastic bags each year (this includes shopping bags, garbage bags, snack bags, etc). (2) Maybe it's time to rethink our budgets to accommodate for one-time purchases like this and decrease our waste!
Recover: Have you ever bought groceries thinking you were going to meal prep a week's worth of healthy lunches and then ate Cheez-its® and peanut butter & jelly all week instead? All of those greens wilted sadly in the fridge. Wasted food is the single largest category of waste that ends up in landfill.
How about finding alternative ways to deal with food waste? The Food Recovery Hierarchy is a set of guidelines arranged from most to least preferred actions to reduce the amount of food entering the waste cycle. (3) Rather than tossing your wilted lettuce, you could compost them into new soil. If you're really lucky, you might have some chickens that would love a green snack! Find out more about this hierarchy on the EPA website.
Research: There is no need to reinvent the wheel! There are an abundance of resources available to you as you begin your journey to a more sustainable lifestyle. If you are a bookworm here are a couple of books we can recommend:
Sustainability blogs are also a great resource! Here are a couple the author of this blog loves to follow!
Old World New offers a 100% breakdown of sustainable living right on her homepage!
Trash Is For Tossers has posts called "easy changes" that inform about accessible change.
Still can't get enough? Here are some other Rs for your consideration.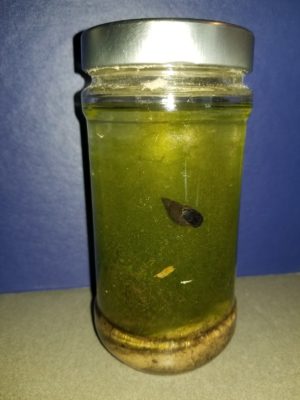 Repurpose: Just because something is no longer useful for its original/intended purpose (e.g., an old fragile trunk) does not mean it is useless. Engage with your creative side and make something completely new! I used an old pasta jar to create this ecosphere! There is a wetland near our office and I took some sediment, water, algae, duckweed, and a snail. The algae and duckweed photosynthesize and keep the water oxygenated! It is like a small, shelf aquarium. I love watching it grow and change!
Rot: Composting food scraps not only reduces landfill waste but directly improves local soil quality.
Respect: This land is the only home that we have. Our lives are busy and it can be easy to forget the impacts of our actions. Keep our Earth in the forefront of your mind when making choices.
Remember: Conversations about global climate change have been going on since the 1960's. What trends do we continue to see? How can we learn from past activism to spark new conversations?
Realize: Sometimes the world's problems can feel overwhelming. Can one person really make a difference? Absolutely! Not only do your choices have an impact, once you begin to prioritize sustainability others will start to look to you as an example. You have the power!
Reflect: Get outside to enjoy natural spaces! Take some time to think about all that this world provides for us. You will return energized to keep our planet at the forefront of your mind and continue your journey to sustainable living.
References:
The price of fast fashion. Nature Clim Change 8, 1 (2018). https://doi.org/10.1038/s41558-017-0058-9
Bags by the Numbers. Waste Management. http://www.wmnorthwest.com/guidelines/plasticvspaper.htm
Food Loss and Waste. U.S. Food and Drug Administration, FDA. www.fda.gov/food/consumers/food-loss-and-waste
This blog was written by Rachel Ratliff, an educator for Inland Seas Education Association. Rachel obtained her degree in natural resource management with a minor in biology from Grand Valley State University. She first began her journey with ISEA as an education intern in the summer of 2018 and has a passion for experiential education as well as public outreach and communication.
---
Inland Seas Education Association is not partnered with any of the organizations or products recommended in this article. We do not receive any amount of compensation if you invest in any product listed. The views represented in the 3R blog series are the opinions of Rachel Ratliff, a Great Lakes Educator with Inland Seas Education Association.
Inland Seas Education Association (ISEA) is a nonprofit organization whose mission is to inspire Great Lakes curiosity, stewardship and passion. Through hands-on, experiential learning activities, people of all ages gain an appreciation for and personal connection to our lakes, leading to a desire to care for and protect them. For more information about our Schoolship programs, data, or public sails, please visit www.schoolship.org.