All events held at the Inland Seas Capt. Thomas M. Kelly Biological Station, 100 Dame Street, Suttons Bay from 6:00-7:30 pm.
---

ROVs in Indonesia: An ISEA-NMC Connection
Monday, October 22, 2018
Alicia Symanski and Clayton Harbin are former Inland Seas Education Association (ISEA) interns who were instrumental in building the ISEA underwater ROV (Remotely Operated Vehicle) education program. They are also current NMC students who went to Indonesia this spring to participate in a baseline study on the water quality and coral reefs in Bunaken National Marine Park, using ROVs. They come together this evening to share their experience in Indonesia and talk about the ways being an NMC student helped them at ISEA and how being an ISEA employee influenced their time at NMC. This is a story about how internships, education, technology, and field research come together for water protection.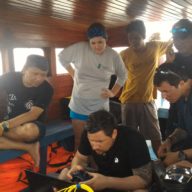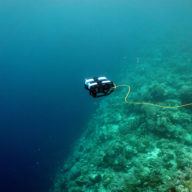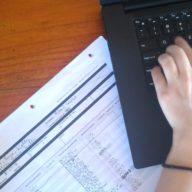 ---
Managing the 'Feathered Pariah': Cormorants in the Upper Great Lakes
Monday, November 26, 2018
The double-crested cormorant has caused outrage in the Great Lakes. Anglers say the fish-eating birds destroy the fishery in places where colonies of thousands nest. They want lethal force used again to control cormorants in places like the Les Cheneaux Islands. Critics say killing more birds is unnecessary and is driven by a view of the world that puts humans and their desires at the center of everything.
Interlochen Public Radio's Peter Payette will talk about the issue and show photography of this outcast species by Sam Corden. They traveled this spring to some of the remote islands where cormorants breed in northern lakes Michigan and Huron. Read/listen to the Interlochen Public Radio (IPR) story
here
.